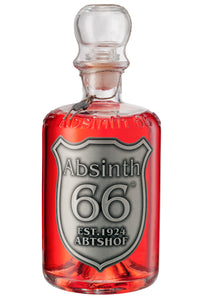 Absinth 66® Tonka - 0.5 L / 44% vol.
Normal price
€23,99
€0,00
Unit price
€47,98
Per
l
Absinth 66® Tonka 0.5L
The Absinth 66® Tonkasinth® is an absinthe with a predominant note of wormwood, rounded off with traditional herbs such as anise, fennel and coriander. The influence of the South American tonka bean gives this noble flavor composition a fine exotic and at the same time erotic character with a hint of vanilla, rum and hay flowers scent with a delicate tart hint of cinnamon.
with dye E124
Bottle size 0.5l
Alcohol content: 44% vol.
---
Share this article
---